Sales & Shipping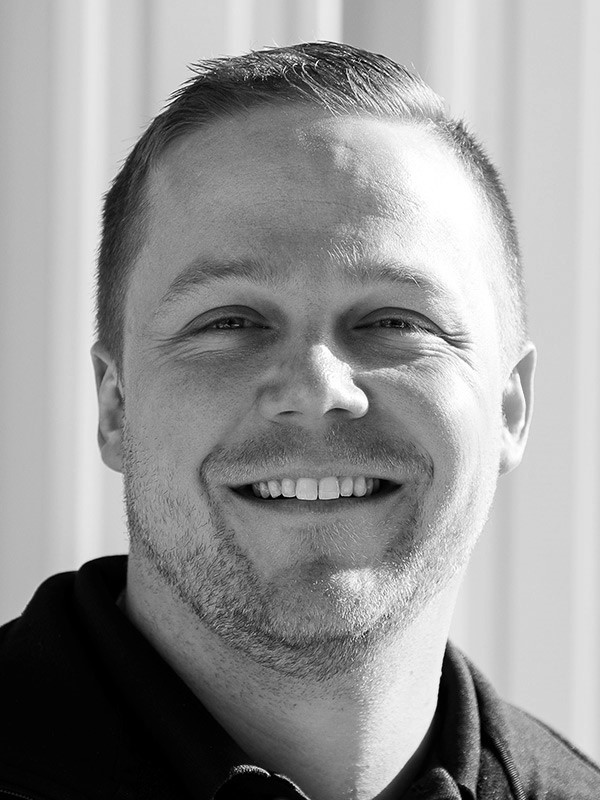 Brett
Sales Manager
Brett joined Hi-Hog in 2005 as a general laborer. His willingness to learn combined with his positive attitude and attention to detail saw Brett excel in a number of roles including material preparation, welding, and loading finished goods for Hi-Hog's customers and dealers.
In 2011 Brett joined the sales team where his existing product knowledge and experience with shipping made him the ideal candidate to manage Hi-Hog's logistics. Brett quickly demonstrated an aptitude for learning new software including Hi-Hog's accounting software and AutoCAD.
In early 2018, Brett moved into purchasing where he is responsible for buying all of Hi-Hog's steel and raw materials. In the fall of 2019 Brett expanded his responsibilities and returned to oversee the sales team.
As of Spring 2022, Brett has left his roles in purchasing & design, to focus more exclusively on the sales department.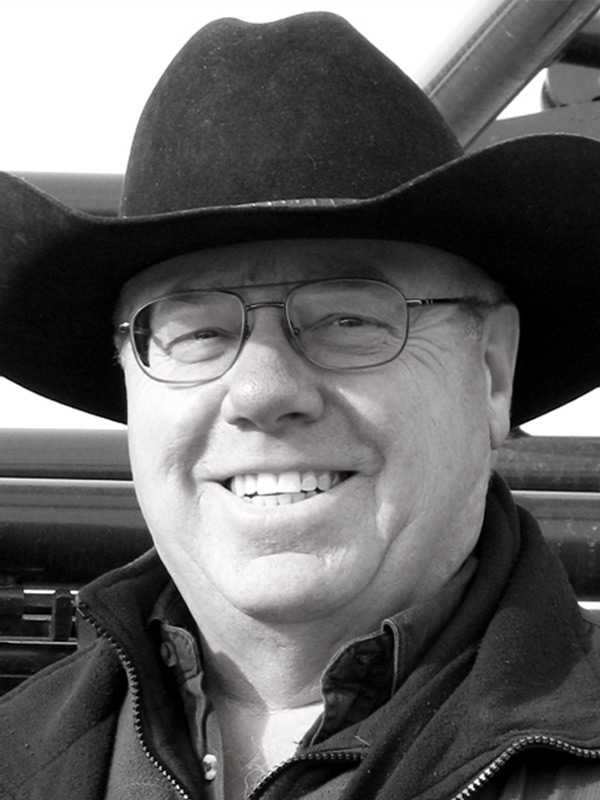 Myron
Sales & Customer Service
Myron was born and raised on a mixed farm in Southern Saskatchewan, and continues to ranch today as co- owner of Wigness Bison of Admiral, Saskatchewan. Myron has spent the last 50 years working in, and for the Ag Industry with the last 25 years representing Hi-Hog.
You would be hard pressed to find anyone who can demonstrate livestock handling equipment with the ease and professionalism as Myron. His wealth of experience handling both cattle and bison provide Myron with a strong foundation to assist customers with their corral or handling system design challenges. While Myron spends a lot of time on the road traveling the trade show circuit he is always available to prepare an AutoCAD drawing of your Hi-Hog project.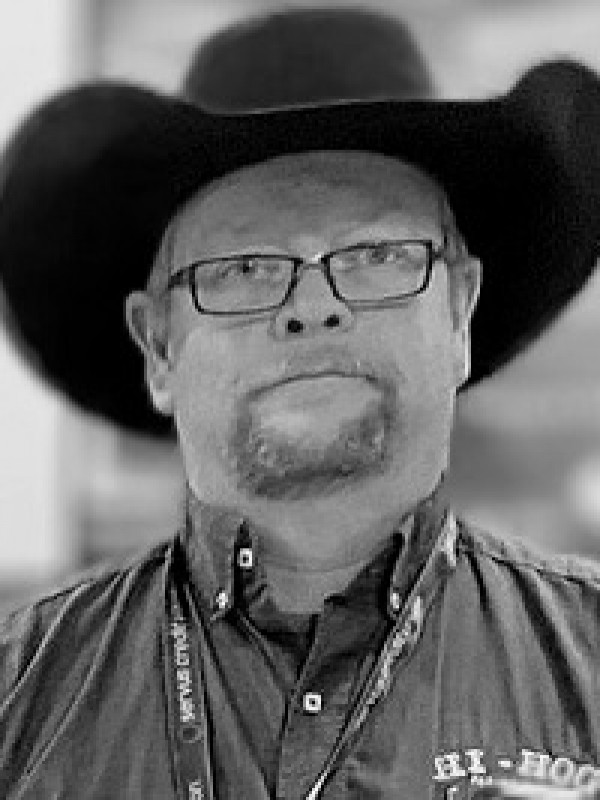 Andy
Inside Sales & Logistics
Before Andy joined Hi-Hog he'd grown up on a farm & ranch and worked at his family's Ag supply company which also carried Hi-Hog's products.
In 2015 his father sold the company and we were thrilled that Andy wanted to continue to represent Hi-Hog's products as a Hi-Hog salesman. In addition to helping you with your Hi-Hog related questions Andy can also assist you by preparing AutoCAD drawings of your Hi-Hog project.
Andy has been involved in all aspects of rodeo which makes him the go- to-person for your rodeo related questions.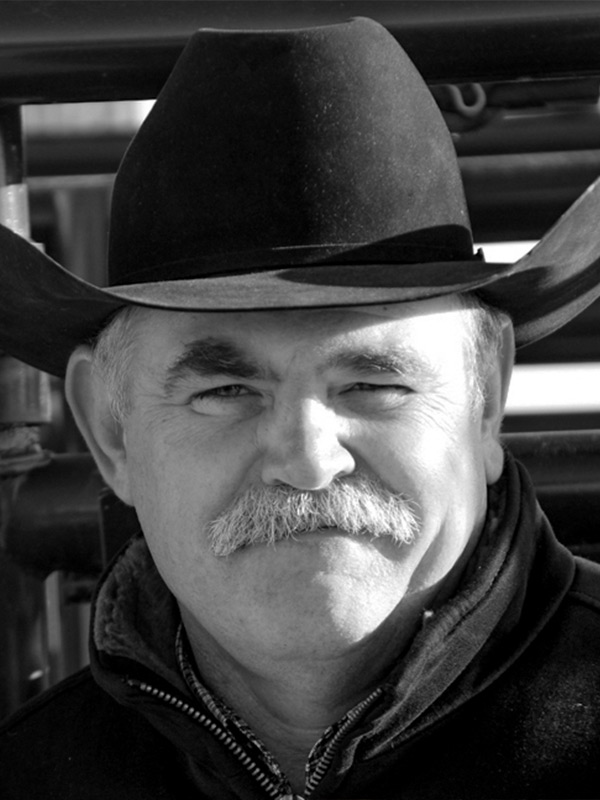 Doug
Technical Adviser

Doug joined Hi-Hog in 2012 as one of our Technical Advisers. Previous to joining Hi-Hog, Doug worked in the agricultural industry for over 25 years in both retail and manufacturing positions. Additionally, Doug has been, and remains, heavily involved in a wide range of equine and livestock activities. All of these life experiences allow Doug to confidentially address the needs of Hi-Hog's dealers and customers.
Doug spends most of his time on the road attending trade shows, performing live cattle handling demonstrations, and meeting with customers and dealers. His favorite part of the job is the people he has the opportunity to meet and help. Doug is a hands-on individual who enjoys helping our great customers resolve their questions or problems.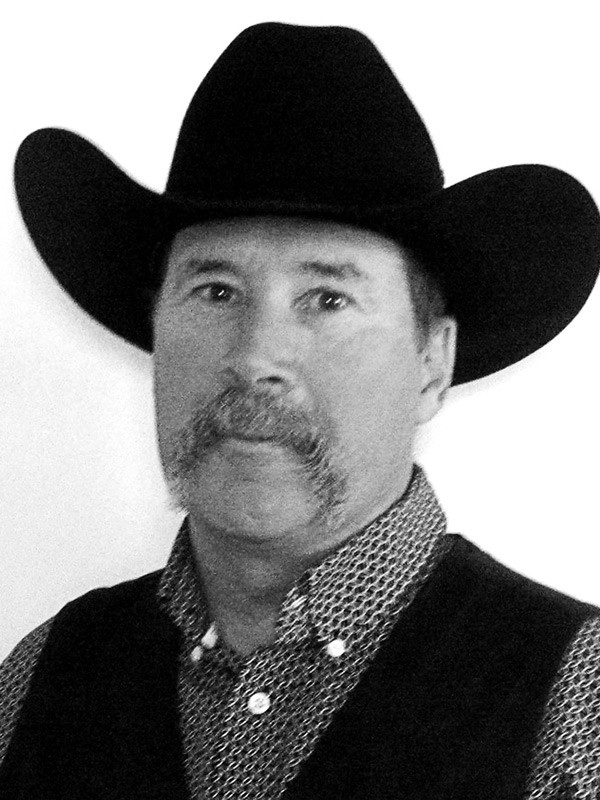 Garth
Technical Adviser
While Garth only joined Hi-Hog in the fall of 2016, he's spent the last 30 years working in both the manufacturing and retail sides of the livestock equipment industry. During those years, Garth has designed and installed equipment for a wide range of customers ranging from small hobby farms to large scale corporate operations, exhibitions and fairs.
Garth is excited to be part of the Hi- Hog team and thrilled to represent a quality product. As Garth said, "It's a pleasure to stand behind a company that has earned the reputation as 'the outstanding brand.'"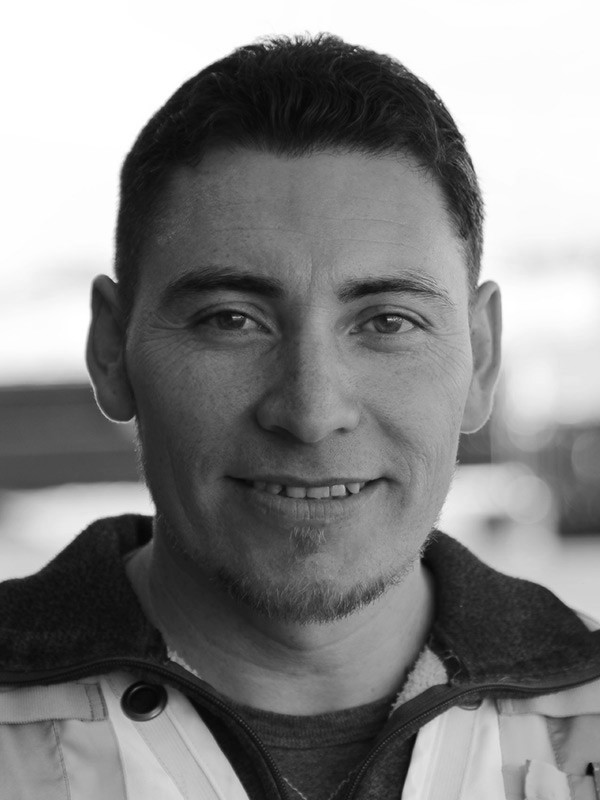 Pedro
Shipping
Hi-Hog manufactures and ships hundreds of products of various shapes and sizes. Each truckload is a new puzzle. The task of designing and assembling these loads is Pedro's specialty. Since Pedro joined Hi-Hog in 2000 he has ensured these loads are compact to minimize shipping costs and secure for the safety of the products and the people who handle them.
Pedro is also responsible for ensuring Hi-Hog's finished goods inventories are safely stored and the inventory quantities are accurate. Everyone who interacts with Pedro appreciates his positive energy and exceptional customer service.
Administration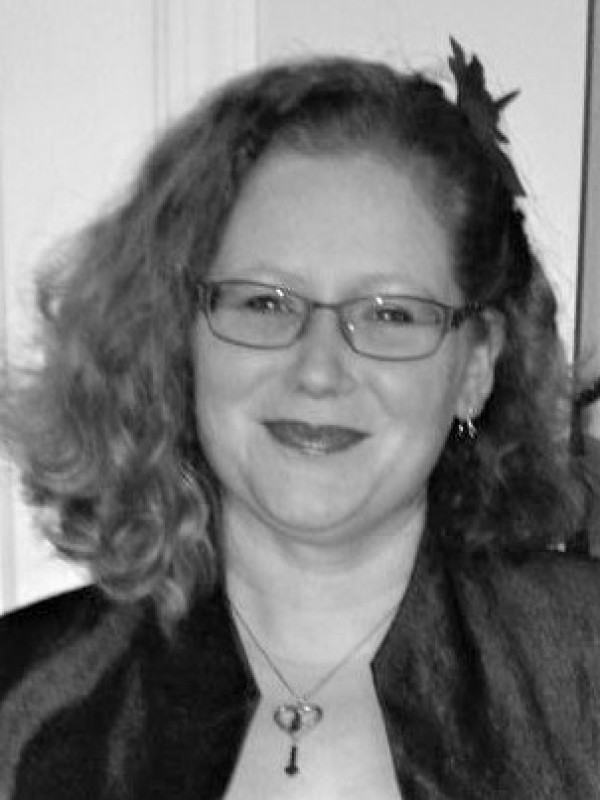 Lisa
Administration Manager
With over 25 years of experience in finance and operations, Lisa has quickly become an integral part of Hi-Hog's management core, since taking over the accounting department in October of 2022. She has always enjoyed and had a flair for problem solving, and excels at thinking in multiple directions to find the most efficient and effective solutions. These qualities have immediately shown her colleagues that she is a valuable member of the Hi-Hog team! Lisa maintains Hi-Hog finances, financial records, budgeting, as well as overseeing the accounting department.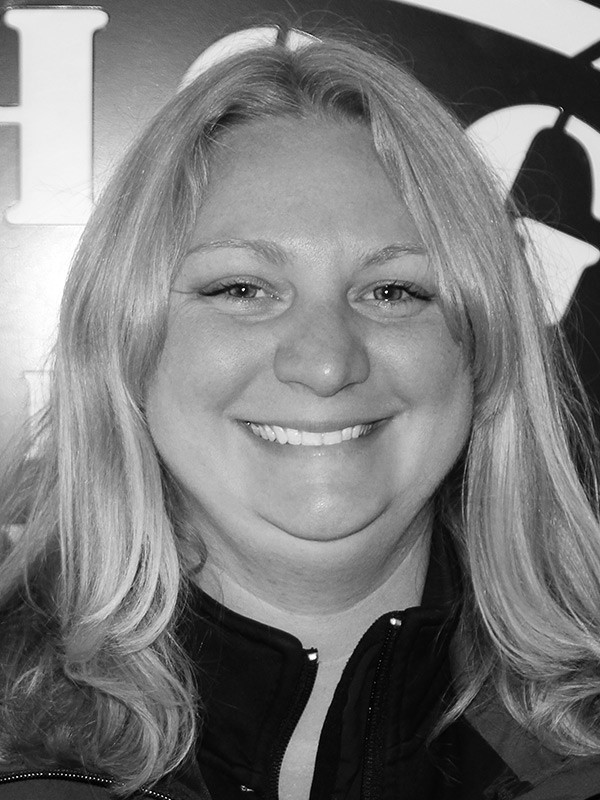 Mayrean
Office Manager
When you call, or visit Hi-Hog's Calgary sales offices the first person you're likely to meet is Mayrean. She's been with Hi-Hog since 2012 and was instrumental to Hi-Hog's successful implementation of our new accounting and inventory software.
Mayrean received her Administrative Professional Certificate in 2015 from Bow Valley College. She continues to offer her organizational skills, office managerial skills and attention to detail within the accounting and human resources departments.
Production, Design, Safety and Marketing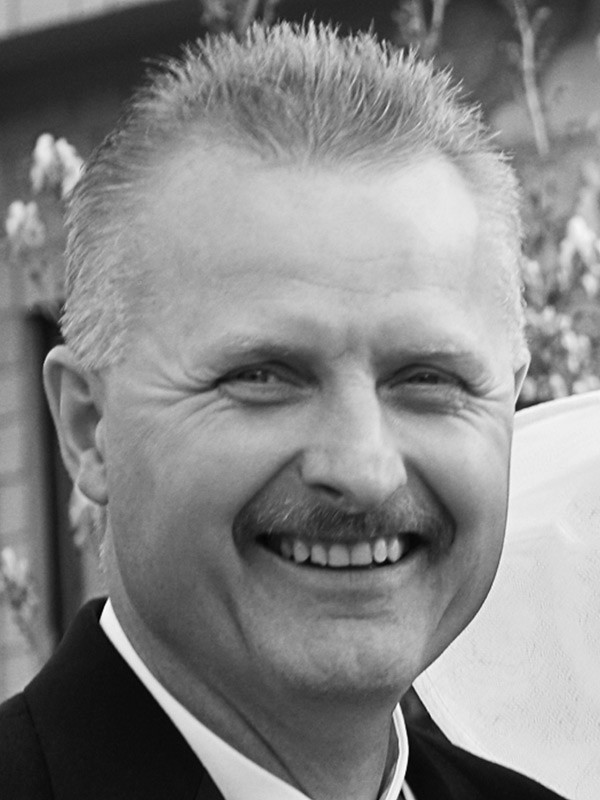 Bob
Production Manager
Bob moved from Prince Albert Saskatchewan to Calgary Alberta in 1979 to begin his career with Hi- Hog. Bob's attention to detail and commitment to continuous improvement created a steady list of opportunities for further development, both for Bob and for Hi-Hog.
Bob is now Production Manager as well as a key member of the management team. As production manager Bob designs the complete Hi-Hog product line of stock items as well as custom orders, including the weld fixtures with Auto-desk Inventor 3D models. Bob also develops all work orders and shop drawings and oversees the manufacturing process, and develops pricing for Hi-Hog's finished goods. As part of the management team Bob helps to guide Hi-Hog on its path of continuous improvement.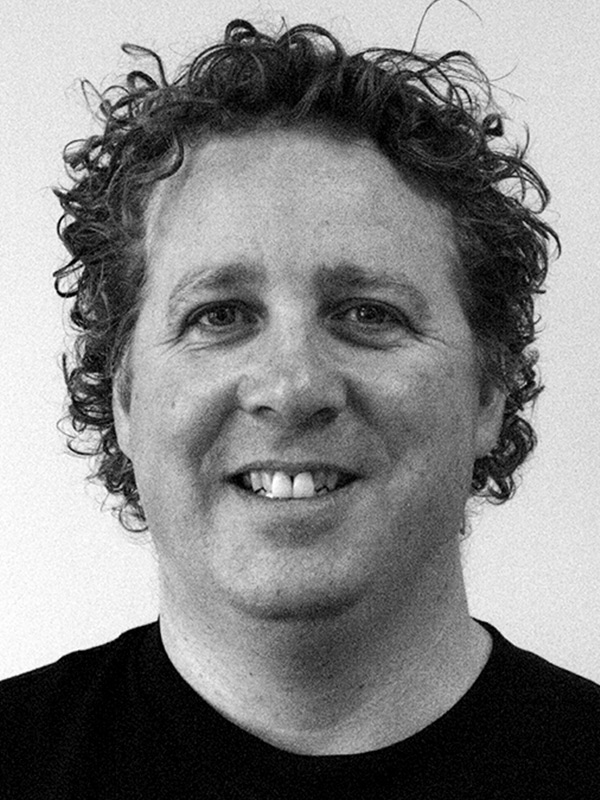 Don
Safety Manager, Marketing & Social Media
Don is a born and raised Calgarian and SAIT graduate who began working for Hi-Hog in 1994. He manages the Health and Safety program, and has recently taken on the duties of coordinating and designing all of Hi-Hog's advertising and social media campaigns.
Don happily and quietly works behind the scenes filling in gaps where needed. Adept at policies and procedures and liaison between all departments of a growing and evolving family business.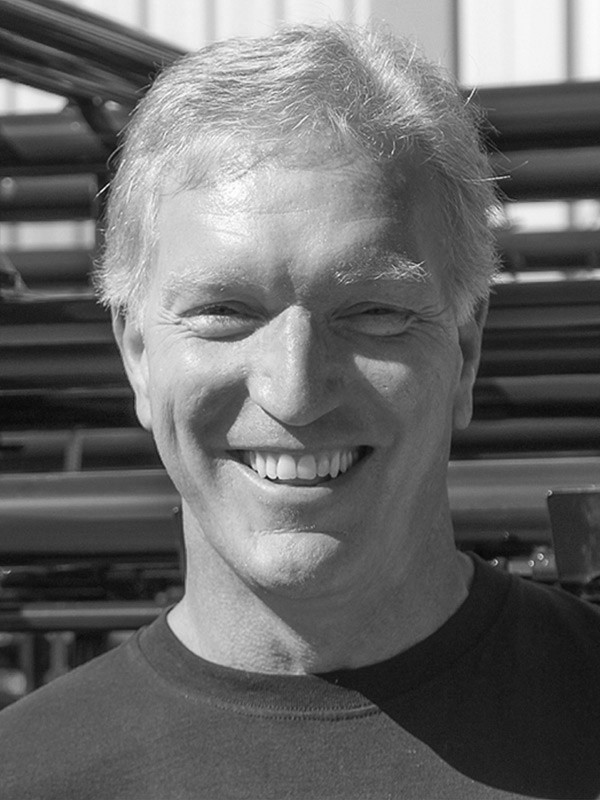 Chris
Shop Foreman
Chris was born in Kamloops B.C., but has been a Calgarian for most of his life. Prior to joining Hi-Hog Chris was a core member of Competition Auto Works where he gained a wealth of experience maintaining and repairing vehicles as well as managing supplies for the busy automotive repair company. These experiences allowed Chris to easily step into a similar role at Hi-Hog in 2008. His excellent leadership and communication skills quickly caught the attention of management so when the position of shop foreman opened up Chris was the obvious man for the job. Chris is a hands-on guy who eagerly accepts challenges. His positive personality and strong work ethic are respected by management and staff alike. Chris enjoys his role in the company and is always looking for ways to help move the company forward.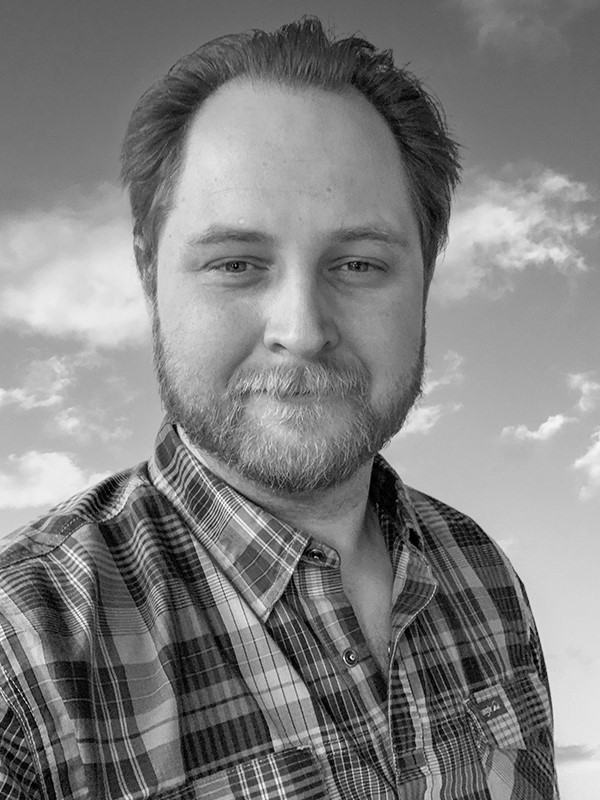 Andy D
Production, Design & Purchasing
Born and raised in the Calgary area. Andy is a welder by trade, first striking the arc in 2006. He later gained his Red-Seal Journeyman certificate from SAIT.
Andy began his welding career building farm and ranch equipment both in the shop and on-site. Andy then explored other opportunities with his own welding rig, building bridges, oil field systems, and repairing heavy equipment and custom furniture. Andy has acquired a wealth of experience organizing teams, training workers, specifying materials, scheduling projects, preparing custom designs and cut lists, and ensuring quality control.
In 2020 Andy returned to Farm & Ranch equipment with Hi-Hog, joining the production & design team. With Andy's past knowledge and experience he has taken on roles aiding with developing work orders, material planning, shop production, scheduling, and product designs.
In 2022, Andy took on the responsibility of overseeing Hi-Hog's purchasing. He sources and purchases most of the materials Hi-Hog uses for manufacturing all of its equipment.