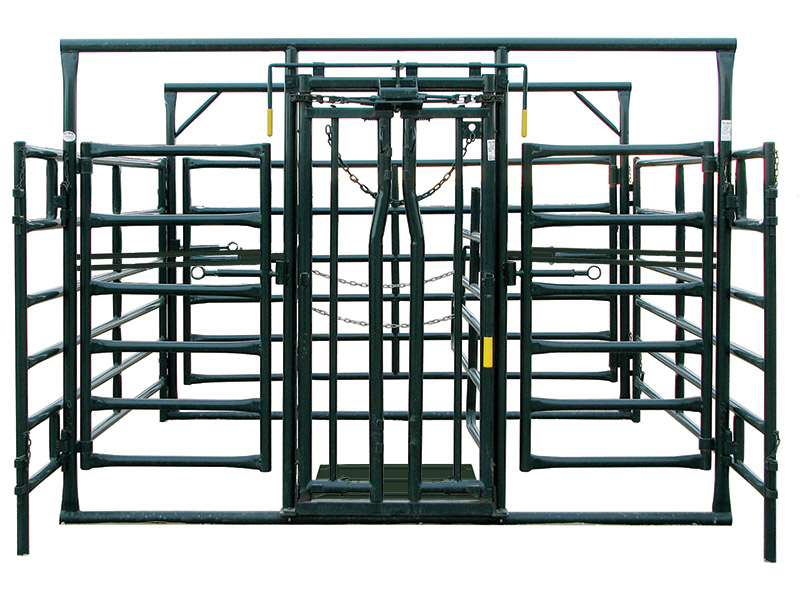 Calving Pen
Calving Maternity Pen with center mounted self-catch head gate provides unmatched accessiblity in a stable maternity pen structure.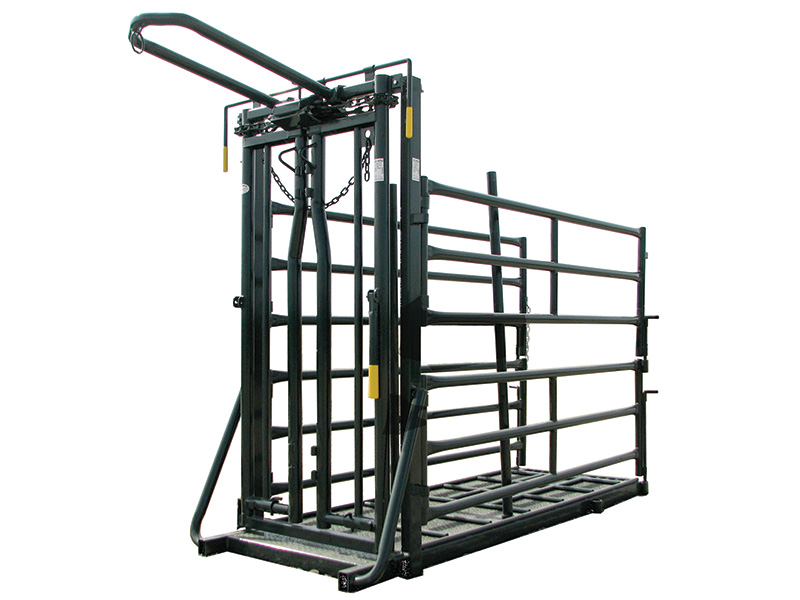 Calving Trimming Chute
The versatile calving chute / trimming chute is very popular with vet clinics, 4-H'ers, and ranchers.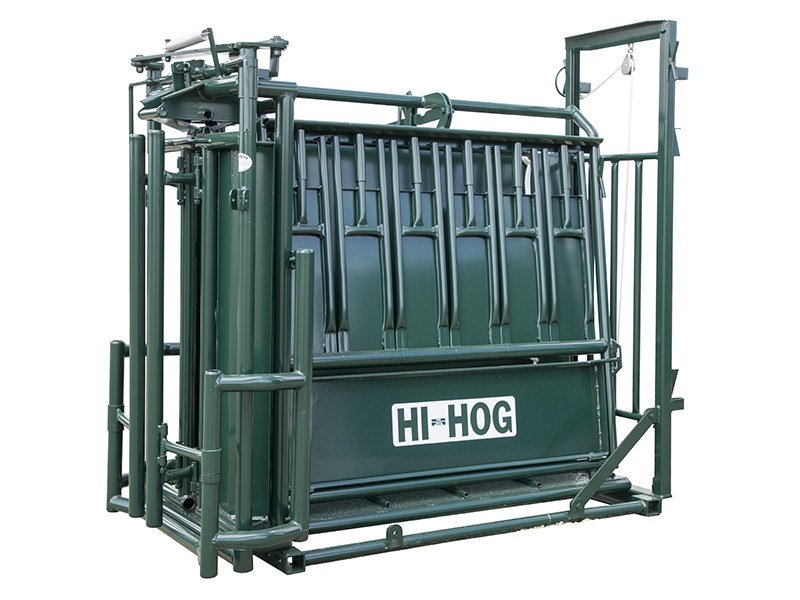 Calf Tipping Table
Hi-Hog's small animal tipping table is an ideal chute for handling stock such as calves and goats.The table comes with a self-catch, auto-return headgate. The table can be set up for either left or right hand operation.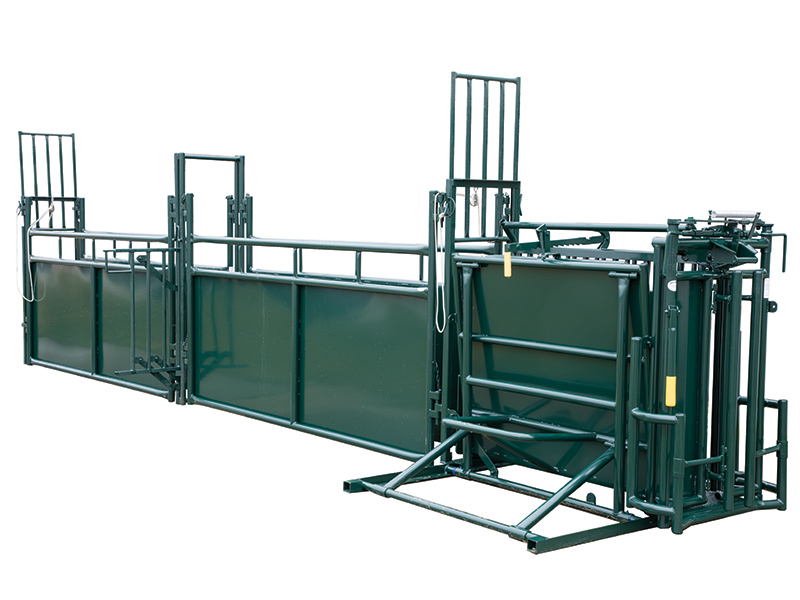 Calf Alley
Hi-Hog's calf alley components give you the flexibility to tie into your existing Hi-Hog handling system without the need for custom parts.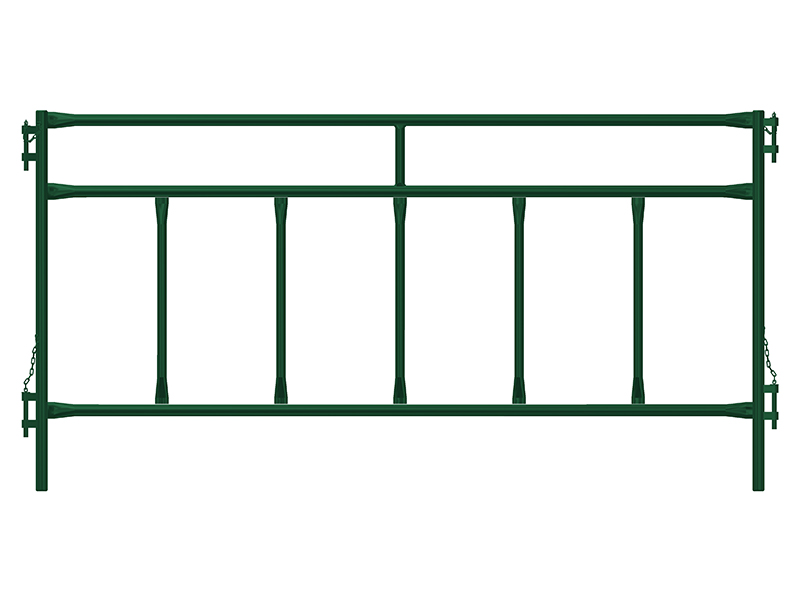 Creep Feeder Panel
This fence line feeder panel is primarily used to restrict large livestock from accessing feed in another pasture, shed or barn, while allowing calves stress free access.