Hi-Hog Farm & Ranch Equipment
Hi-Hog's outstanding livestock equipment is backed by exceptional customer service and complimentary design support. Products include cattle handling equipment, bison handling equipment, equine equipment, calving equipment, livestock feeders, rodeo equipment, cattle guards, wellhead fencing and more...
Funding for ranchers...The Canadian Agricultural Partnership is a five-year, $3 billion investment by federal, provincial and territorial governments to strengthen the agriculture and agri-food sector.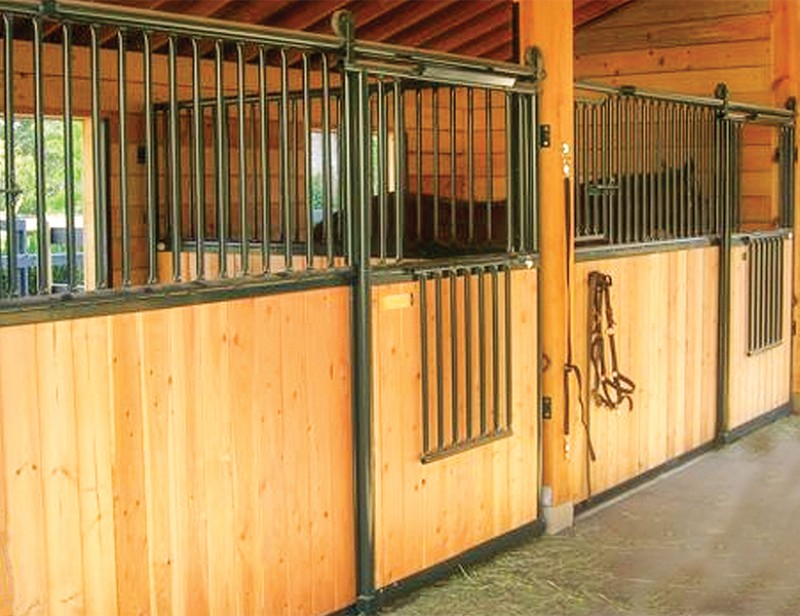 Equine Equipment
Hi-Hog offers a wide range of equine equipment including box stalls, portable event stalls, tie stalls, round pens, portable horse corrals, and stall accessories.
Sample Designs
Looking for inspiration for your project? You will find lots of sample designs in the resource section of this website including sample cattle handling systems and corrals, bison systems, calving barns, horse barns, rodeo arena layouts, and wellhead fencing plans.