Upgrade your Hi-Hog squeeze chute with one of the many options below.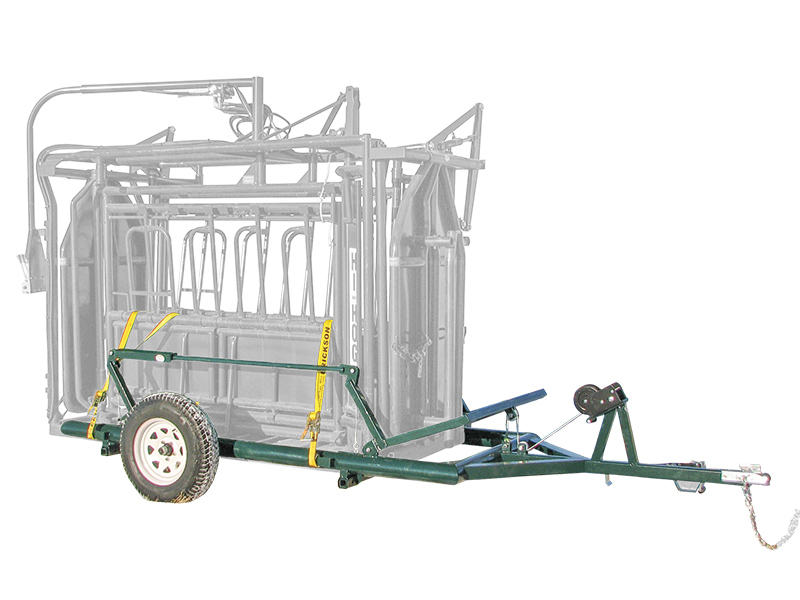 Squeeze Chute Trailer
Turn your stationary Hi-Hog cattle squeeze chute into a portable cattle chute with the addition of Hi-Hog's squeeze chute trailer. With a mobile cattle chute you can share your chute with neighbors or transport your cattle chute from pasture to pasture.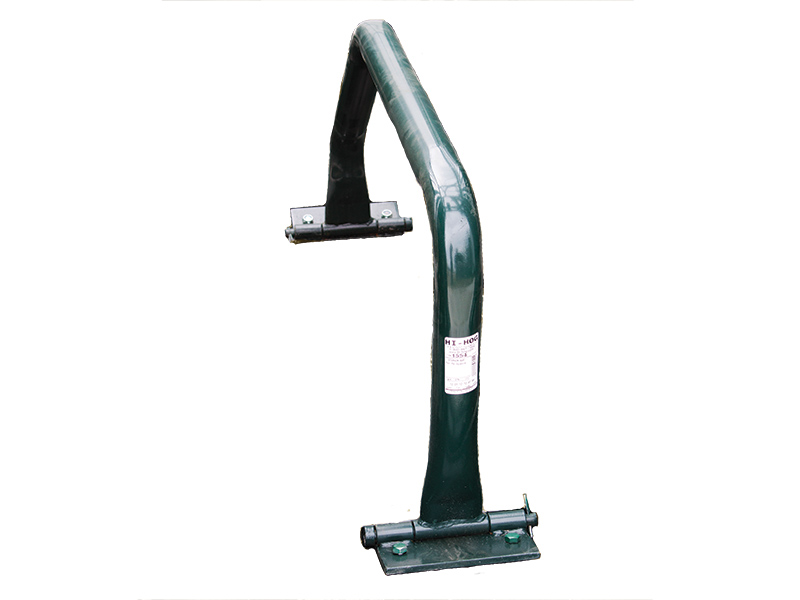 Sternum Bar
The sternum bar stops livestock from kneeling when they are in the head gate which is very helpful for a broad range of procedures such as semen testing, AI and Preg checking.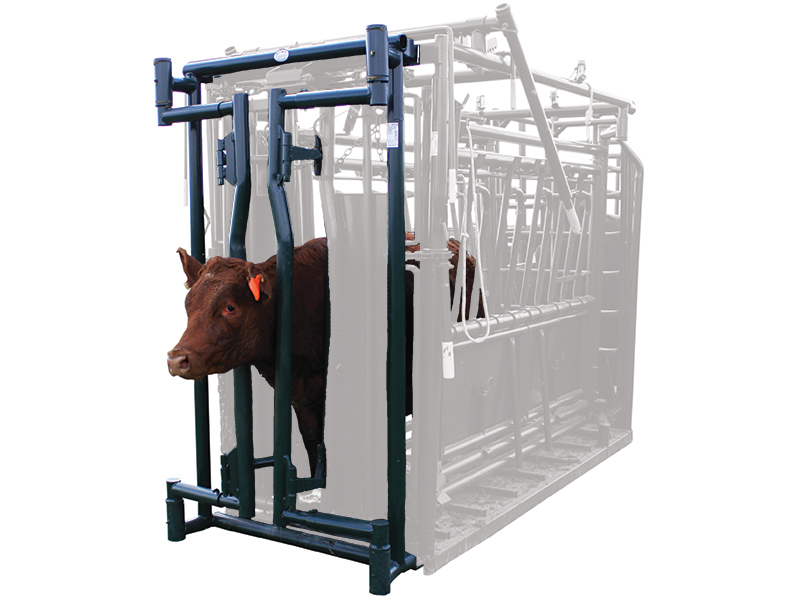 Neck Extender
Hi-Hog's low stress neck extender offers superior access for performing neck injections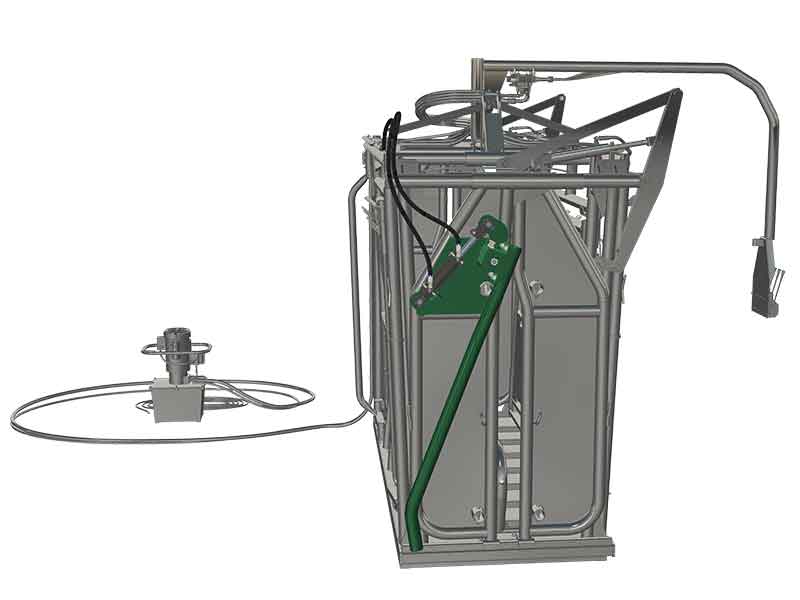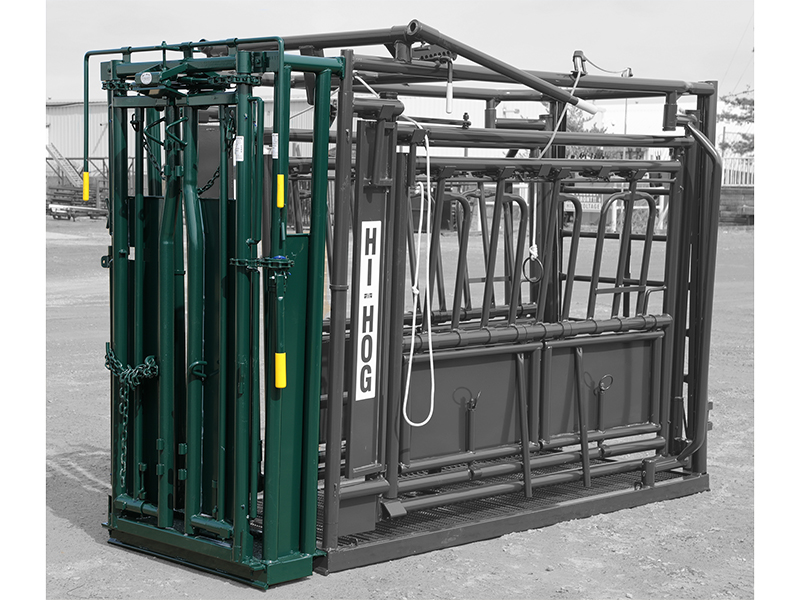 12" Squeeze Extension - Front
This special order item bolts on to Hi-Hog's standard Parallel Axis Squeeze Chute body to extend the front-end of the chute by 12"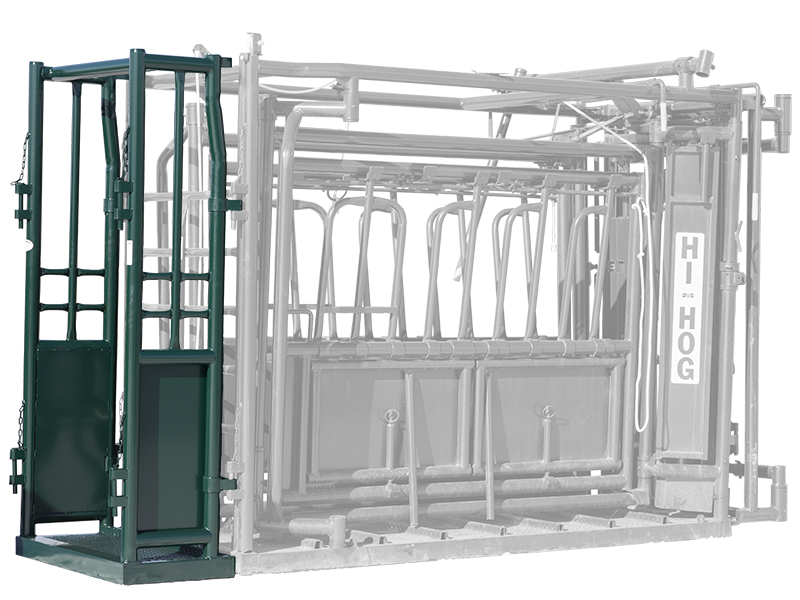 20" Squeeze Extension - Rear
For those who need a little extra room at the back of their Hi-Hog cattle squeeze chute, this extension pins directly to your Hi-Hog cattle chute.